A brain injury is very difficult to detect. Proving somebody is responsible for the damage due to the injury that they have caused is very hard. This is why if you suffer from an injury of any type, especially if you have suffered serious brain damage or a head injury, it is very much important that you consult an experienced and well trained specialist brain injury lawyer to claim compensation. Car and motorcycle accidents very often result in a brain or head injury. Accidents at work, accidents in public places, or criminal assault quite frequently cause head injuries as well.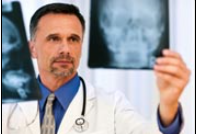 Our brain injury lawyer knows exactly how to move forward in all types of cases. Accepting responsibility for the accident is something that no one wants to face. The steps to be taken and the appropriate details to help prove the case on your side will be done by lawyers, as they know exactly what to do. Head injury compensation should not be sought without legal representation.
Head injuries are serious business. Who knows what the future holds for you. In the short term, you will need a lot of care and monetary support through legal settlement, but some people are unable to work again, so this has to be considered in the settlement. As a result of the head and brain injury, most of the people will lose their temperament, concentration, and memory as well. Our brain injury lawyers will be very well aware of all these types of problems and they are very experienced in proving the damage done by the person who is responsible for the accident. The past success of these lawyers to the commitment towards their clients will show that they have obtained the best compliments of people with head and brain injury.
It is very much important to establish whether a person is responsible for the fault that they have done before the experienced head and brain injury lawyer so that he can advance the case.
At the workplace, it is the duty of the employer to provide care for their employees. The courts will step in, if this care of duty is broken and they will prove liability. If there is a serious breach of the employer's care of duty towards its' employees, then they can face criminal sanctions. All these cases will be handled by a personal injury lawyer under the established civil procedure.
Our lawyers are very committed to using the established procedure and practices in order to ensure there is rapid access to compensation or rehabilitation funded by the guilty party's insurers. Our lawyers recognize that getting back on to the road to recovery is very much important as much as the financial compensation to the damages caused due to the accident.